Lady In Red / Rebuilding Lives UK
This page is dedicated to raising awareness and donations for the charity Rebuilding Lives UK.
Website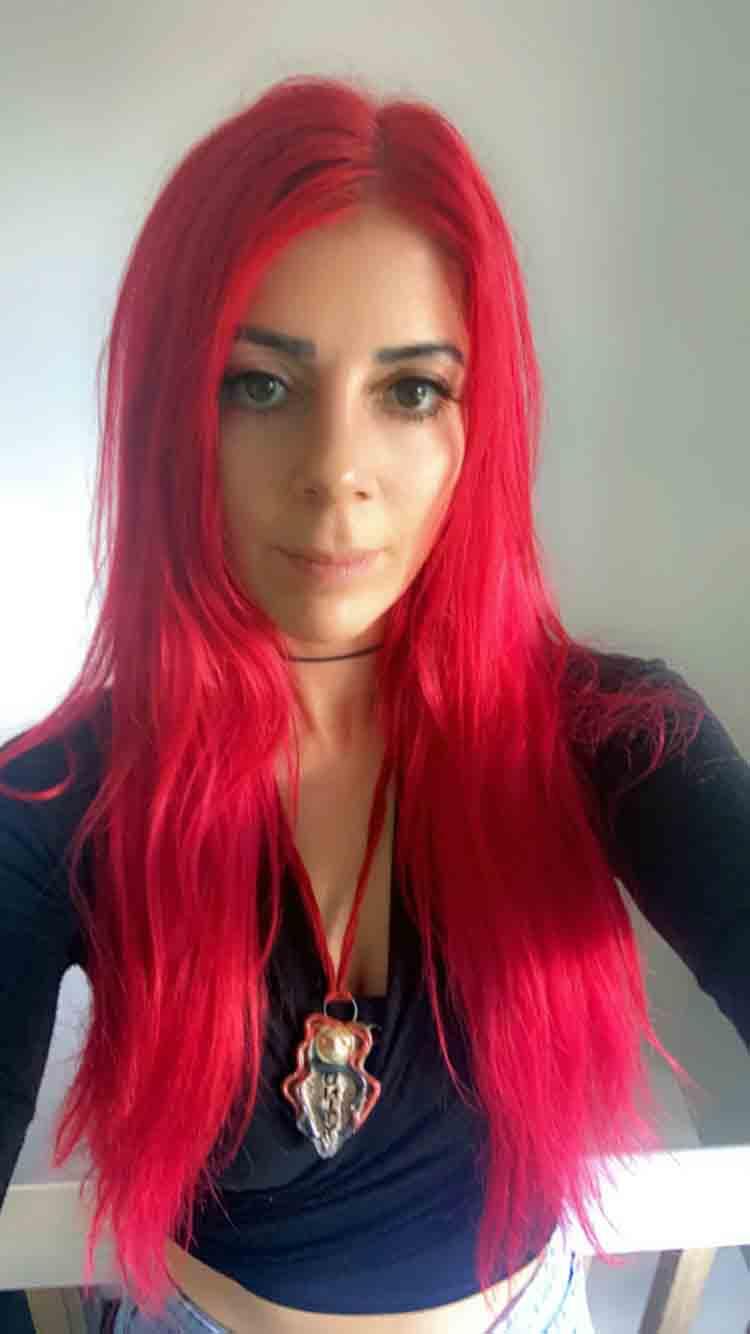 Founded by 'The Lady in Red',  Naima Ben-Moussa, the charity offers practical assistance to survivors of domestic abuse in the form of emotional support, home maintenance, security and repair of their homes which have been damaged as a result of domestic violence.
Naima herself is a Survivor, and has overcome many, many obstacles in her life. Her kindness, compassion and strength are a true inspiration to others.  I first became aware of Naima when I heard her being interviewed on the Jeremy Vine Radio 2 show. Her passion and integrity stopped me in my tracks, and I felt compelled to help in what way I can.  I decided to create a range of pieces with a 'Strong Women' theme, with all the proceeds being donated to the charity, and I am pleased to say that to date, I have managed to raise over £1000, and hope to donate much more ongoingly.
Naima has, unsurprisingly, gained the love and support of the public, and the attention of the media. She has been featured in a number of television programmes, as well as gaining the support of the award-winning journalist and newscaster, Nina Hossain, who is now the ambassador of Rebuilding Lives Uk.
You can find out all about the incredible work that Naima and the charity are doing on her Facebook page, Twitter and the official website.
I made this pendant for Naima (actually, it kind of made itself!!), and it's made me burst with pride to have seen her wearing it during her media appearances!
I hope you'll enjoy these pieces. Every penny from the sale of these items will go directly to this most worthwhile of causes.
Naima has appeared on the Jeremy Vine radio and television shows, ITN News, The Russell Howard Show, The Rape Debate and Steph's Packed Lunch. 
Naima was recently in London for the UK Trades Awards, and won UK Trades Hero 2022!! She is such a shining light, and an inspiration to us all!!
Here she is while volunteering for DIY SOS, and will be featured in the new series currently showing on BBC1.

Naima recently did another interview on BBC World Service in which she bravely talks openly about her past trauma and experiences. You can listen to it on her Lady in Red Facebook page.

Unsurprisingly, Naima has been invite to attend Women of the Year!!! GO NAIMA!!!!!
https://www.facebook.com/nemoakanaima/videos/437647568473584

You can find all her media appearances on her Facebook page.
Facebook page